The Ultimate Guide to Kronos Testing
When it comes to ensuring your Workforce Dimensions solution is configured correctly the buck stops with you. Like it or not your team of SMEs are the only ones qualified to validate that your solution meets the unique needs of your business. Thankfully Kronos testing doesn't have to eat up all your SMEs' time and effort - we're here to help!
Getting Ready for Kronos Testing
The first step to effective Kronos Testing is ensuring you have a good test strategy and a structured testing process to follow for all five critical types of testing.
Time and time again, we see customers struggle with testing because they lack a structured process and rely on an unstructured, ad-hoc process that ends up costing them valuable time and money.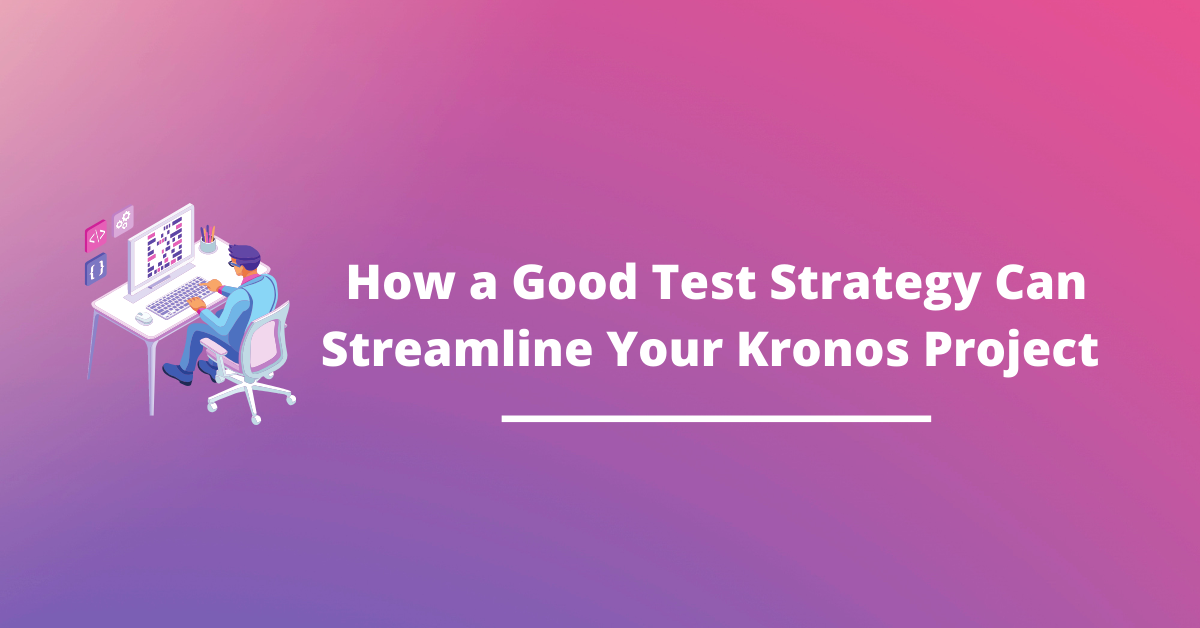 How a Good Test Strategy Can Streamline Your Kronos Project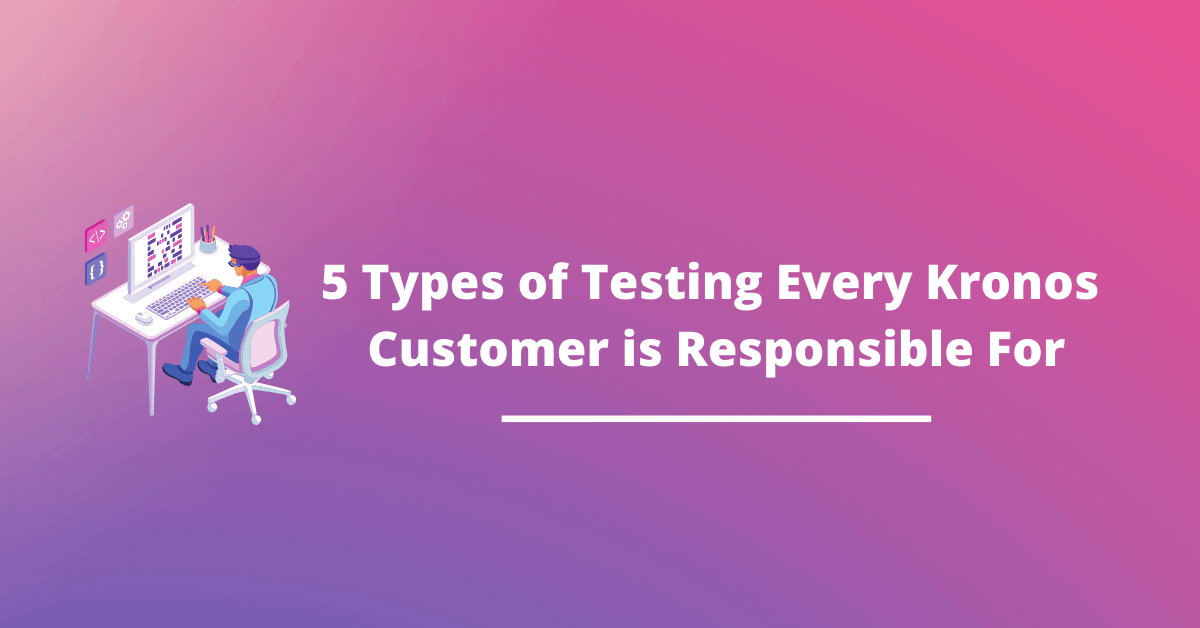 5 Types of Testing Every Kronos Customer is Responsible For
A good test strategy defines a structured approach to each of the following critical types of testing. Understanding what you are (and are not) responsible for and your budget and critical timelines, are all keys to creating a good test strategy.
Ensuring your system configuration is correct and accurately reflects the unique way you run your business. From Pay Rules to Accrual Profiles, User Security & Access, to Scheduling & Forecasting, and Attendance & Leave. 
Learn More...
User Acceptance Testing (UAT)
Your users have specific requirements to perform their day-to-day responsibilities and operations in a new system. UAT ensures those requirements are met and your users are able to perform their jobs to the best of their ability in the new system. 
Learn More...
Systems Integration Testing (SIT)
SIT ensures the integrations in and out of your solution are mapping correctly and behaving as expected. SIT also validates how the system behaves once it receives a specific set of data points e.g., a change in tenure or a new employee job code. 
Learn More...
When moving from one system to another, or even one version of your solution to a newer version, Parallel Testing helps ensure that any changes (or discrepancies) in pay between the new and old systems is accounted for and signed off. 
Learn More...
Your Kronos WFM has complex interconnected rules, policies & procedures and mistakes are often very public. Regression testing gives your business the confidence it needs to know that whenever you make or accept changes to your production system, you can do so without worry about breaking something else.
Learn More...
In this case study, you'll learn Southwest Key Programs overcame its resource constraints by leveraging TestAssure's test case library, processes, and automated testing platform.
Learn More...
The Kronos Community is an excellent resource to find out anything you need to know about release readiness or Workforce Dimensions.
How TestAssure Helps UKG Customers
Learn how TestAssure helps UKG customers overcome resource constraints and successfully deliver WFM & HCM projects on time and within budget.
Learn More...